Institute:
Status
The Instituto Ilha do Caju Ecodevelopment and Research - ICEP is a non-profit, educational, technical-scientific and cultural civil society committed to the sustainable development and environmental preservation of the Ilha do Caju and its surroundings, in the Delta of Rio Parnaíba, as well as in other regions, through initiatives and actions involving the community, the technical-scientific, environmental, educational, public and private sectors.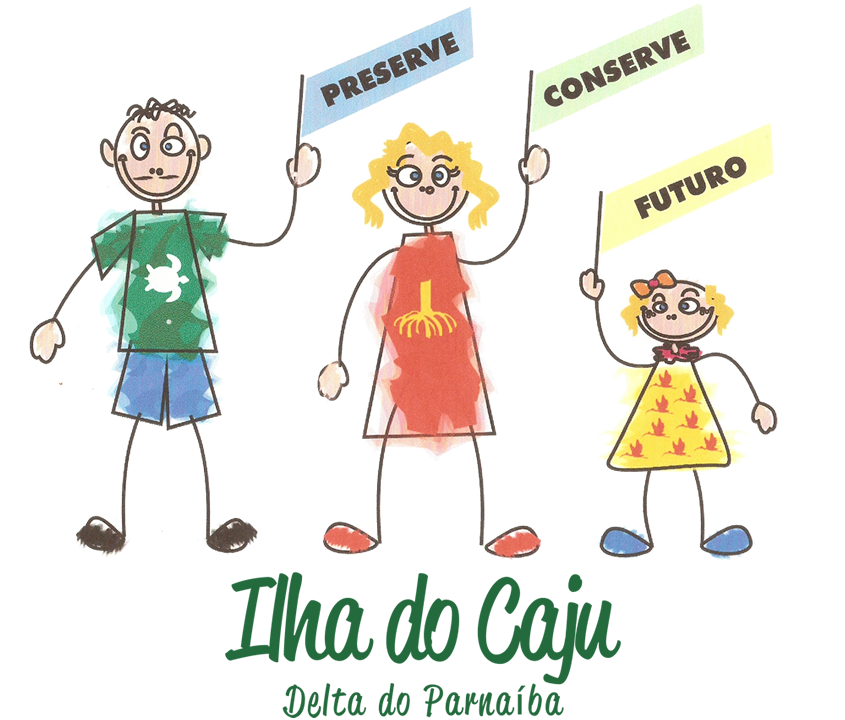 What we want?
Develop Ecotourism, seeking self-sustainability.
Improving the quality of life of the regional population.
Our Goals:
Human resources training;
Environmental education;
Rescue of folklore;
Incentive to regional crafts;
Development of projects in the areas of research, teaching and extension;
Development of projects of educational, cultural, productive and scientific character, in the scope of its area of ​​action;
Holding of meetings, seminars, congresses and similar events related to its area of ​​activity;
Elaboration and execution of projects that promote the regional development and improvement of the quality of life of the inhabitants of Ilha do Caju and its surroundings in the Delta of the river Parnaíba;
Also our goals:
Offer scholarships, application and work to students, researchers and technicians in the areas of eco-development, production and self-sustainable exploitation of natural resources, environmental management, environmental management and the like;
Edit and disseminate specialized publications directly linked to our activities;
Promote research, development and deployment of environmentally sound and correct technologies;
Establish, process and implement environmental postures in the region of the territory of the Ilha di Caju, supervising its observation;
To supervise the activities carried out in the Ilha do Caju;
Promote the dissemination of these activities through the various means of communication;
Establish agreements or agreements with private entities and public bodies, national or international, in order that, under the system of assignment, subsidy or any other suitable means and through the use of its collection, initiatives are undertaken that encourage the promotion and development scientific and technological aspects of the region of Ilha do Caju and its surroundings in the Parnaíba river delta;
Maintain contacts with other companies and entities of the genre, in the country or abroad, organizing the documentation of these contacts and of the company's own activities, as well as other publications of interest;
To compete for official funds destined to the technical-scientific, environmental, and educational segments and also receive donations from any natural person or public or private company for the same purposes.